Are you interested in creating a custom piece of jewelry?
Symbolic pieces to honor the past and set intentions for the future. Choose your story. Fine jewelry for effortless style.
Work with Jill to design a custom piece that tells your story through a personalized piece of jewelry.  I invite you to create your own richly layered story, one that's filled with beauty, mystery, and personal reflection. 
The Process
💕 Tell your story with a custom-designed piece just for you! I can help you design your dream piece starting with a stone and turning it into whatever we dream up or we can reimagine an heirloom into something that carries the meaning but is reimagined for your next chapter.
💕 Mark special occasions with symbolic jewelry that mark life milestones such as engagements, anniversaries, birthdays, or graduations.
My specialty is translating your story and message into a truly one-of-a-kind piece.
I love working with heirloom redesigns, taking inherited or vintage stones and settings and recreating a new piece of jewelry that is modern in look but carries the history of those who wore it before. 
Submit A Custom Inquiry Form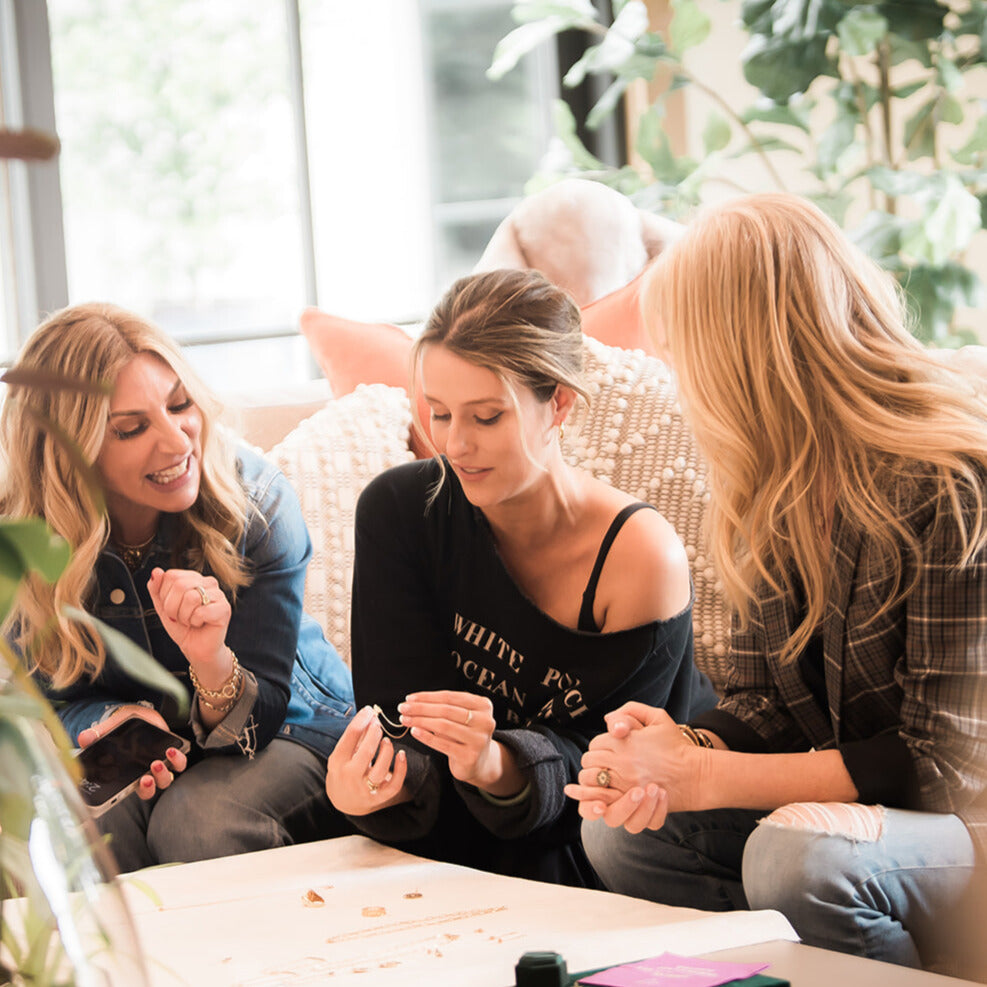 Book Your Consultation
Meet with Jill in person at the JBJ Showroom and discuss your project.
💍 I highly recommend coming to your appointment with your ideas and inspirational photos.
💎 If you have a piece you want to rework or a raw stone bring those your appointment as well.
What we can create together:
Bridal rings
Alternative bridal & ring redesigns
Heirloom Redesigns
Redesign Family Heirlooms 
Custom Engagement Rings
Fine Jewelry: Pendants, Rings, Necklaces & Bracelets
Book An Appointment
Ready to Book a Consultation with Jill?
Fill out the below contact form so I can be prepared for our appointment. I will be in touch after receiving your information.
The Custom Jewelry Experience with JBJ