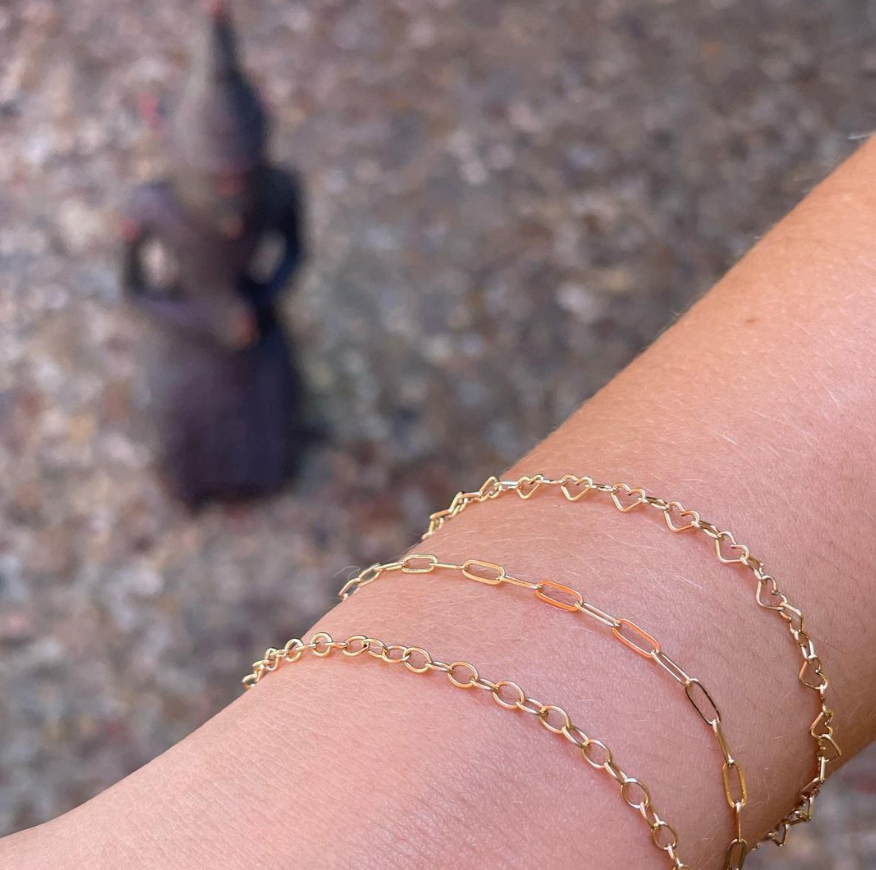 Permanent Jewelry
Book your appointment for Permanent Jewelry by JBJ and try something truly special! 
We use the magic of gold jewelry 🔅 + a little zap ⚡️  to help you set an intention, make a wish, remember a loved one or simply dream big!
Book A Permanent Jewelry Appointment
What is Permanent Jewelry?
Intention by JBJ is permanent jewelry  that provides you a joyful and happy jewelry reminder throughout your day with every little golden sparkle. 🌟
We bond a 14k gold chain with a small welder to "zap" the chain into a forever circle. No need for a clasp, your jewelry now stays on as long as you want to keep it on. These chains are set to be worn as a bracelet or anklet. Intention jewelry stays with you as long as you like and can easily be removed with scissors.
As part of the jewelry bonding, you have the option to set an intention to make this piece of jewelry feel extra special and infused with meaning.
Book An Appointment
Customer ❤️ ⚡️
"Recently I went to get an Intention Bracelet. Without giving too much away, I highly recommend taking part of this beautiful process that was profoundly meaningful and powerful.
Jill has an incredibly special way about her. I wish I could convey into words...but instead I recommend you go and find out yourself. She is simply amazing!"
- JBJ Permanent Jewelry Customer
FAQ's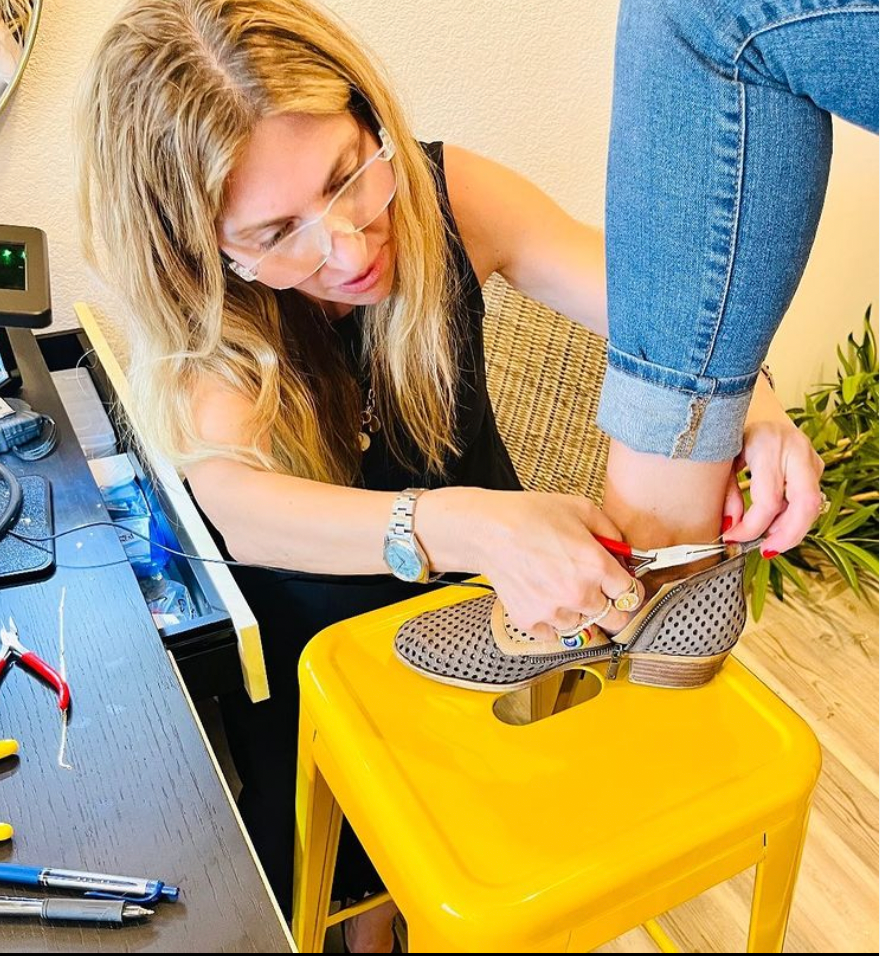 How Does It Work?

Intentional jewelry is a new way of wearing jewelry, instead of taking off your bracelet or anklet each day, we can now create a forever piece that you never have to remove.

The chain is gently "zapped" closed and stays on until you decide to remove it.
How Long Do Appointments Take?

Appointments take approximately 20 minutes and include time to choose your chain, write your intention and weld your special piece. 
What Are The Chain Options?

Chain Options

We currently offer yellow gold, white gold & rose gold options. All chains are 14k solid gold.

Pricing

Bracelets start at $150

Anklets start at $180
How Do I Remove It?

The chains are easily removed with scissors. and are completely safe to wear through airport security.
What If My Bracelet Falls Off?

If your bracelet falls off please contact Jill to arrange a replacement. We do our best to make sure the weld is strong but sometimes this does happen. Simply contact us and we will fix it for you.
What Is Intention Setting?

When you get your permanent jewelry at JBJ by Jill, I offer the option to set an intention or wish.

Intention is the seed that when nourished guides you through life, that helps you make important decisions, and that reminds you of what is most important to you. 💛