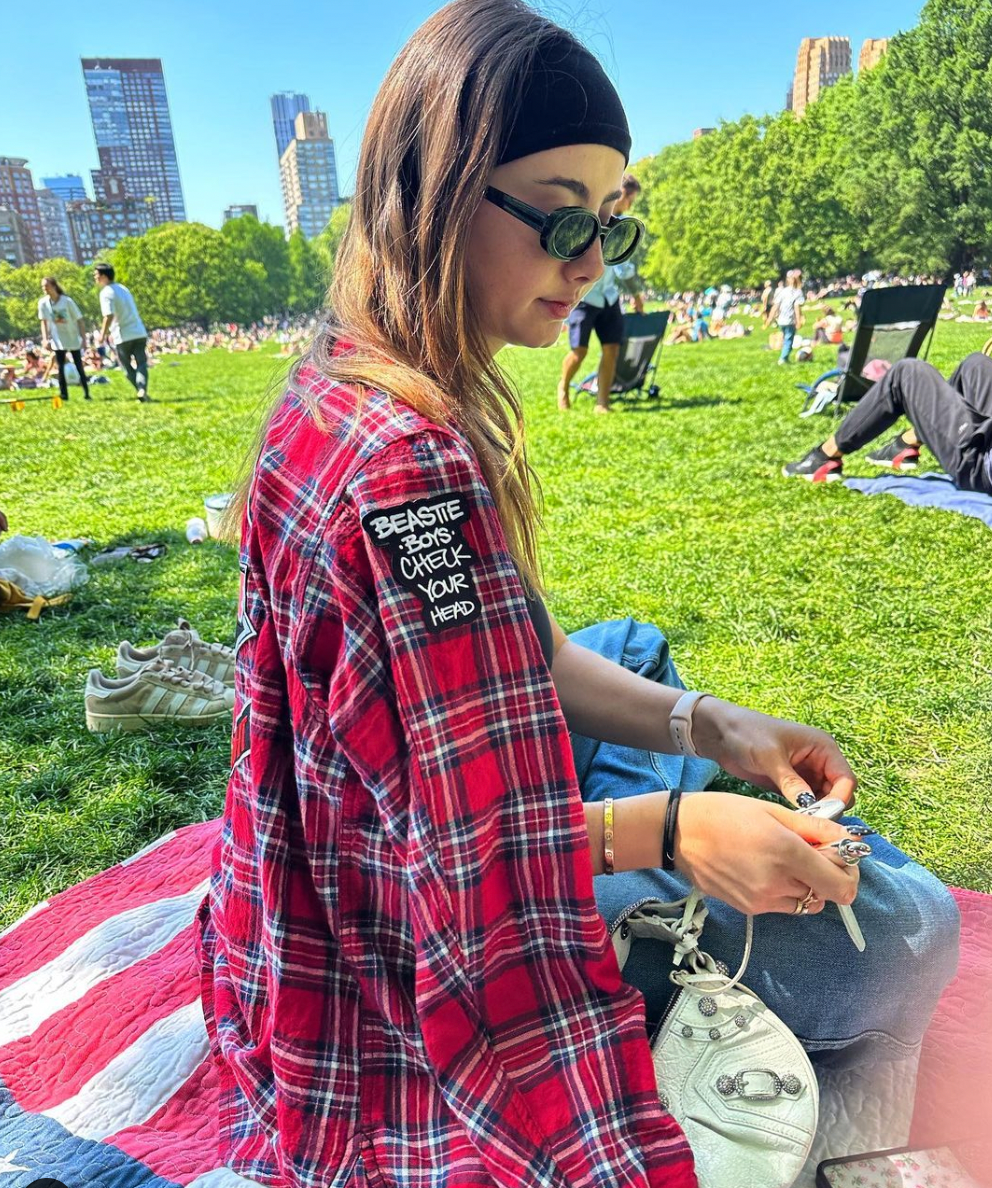 JBJ December Trunk Show
𝖈𝖚𝖘𝖙𝖔𝖒 𝖈𝖚𝖗𝐚𝖙𝖊𝖉 𝖗𝖔𝖈𝖐 𝖓' 𝖗𝖔𝖑𝖑 𝐚𝖙𝖊𝖑𝖎𝖊𝖗
𝖜𝖊𝖑𝖈𝖔𝖒𝖊 𝖙𝖔 𝖙𝖍𝖊 𝖋𝖗𝖔𝖓𝖙 𝖗𝖔𝖜 🎟
𝕯𝐚𝖓𝖎 𝕾𝖙𝖔𝖓𝖊🖤
Tribute Project, a rock n roll dynasty in the making created by celebrity stylist Dani Stone, featuring uber-chic couture-cool blazers and jackets that have been coveted by many in the music scene and beyond.
"Music is the great connector and I get the honor of bringing that love of music into my client's lives one jacket at a time." 
Where: JBJ Studio
When: December 9th -11-5pm
Visit the Studio to meet Dani's, try on her work!
Customize a style for you! Bring a jacket, flannel or shirt with you and let Dani create a one-of-a-kind design. It will be a show-stopping item of clothing that no one else in the world will own. How fun is that??
Rock n' Roll Style
Regular price

From $130.00 USD

Regular price

Sale price

From $130.00 USD

Unit price

per

Regular price

From $280.00 USD

Regular price

Sale price

From $280.00 USD

Unit price

per

Regular price

$1,050.00 USD

Regular price

Sale price

$1,050.00 USD

Unit price

per

Regular price

From $1,498.00 USD

Regular price

Sale price

From $1,498.00 USD

Unit price

per

Regular price

$798.00 USD

Regular price

Sale price

$798.00 USD

Unit price

per

Regular price

$698.00 USD

Regular price

Sale price

$698.00 USD

Unit price

per

Regular price

$740.00 USD

Regular price

Sale price

$740.00 USD

Unit price

per